I'm about 13 months away from my big 3-0 Birthday!! My wonderful friend Twila had a 30th Birthday bash with a "Slogan Tshirt" theme. I had a shirt made that said "amazing"!! The evening was fabulous – with a band, snacks, bar, dancing and tons of fun!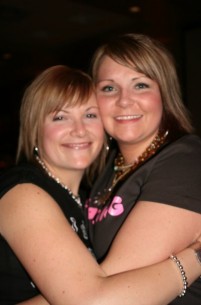 I've been thinking a lot about having a party in celebration of this milestone also! Initially I thought I wanted a surprise Birthday! I LOVE surprises…I told my husband this,
"I'd LOVE for you to have a Surprise 30th Birthday Party for me!" I exclaimed
"It isn't a surprise if you know about it!?" was his lame response
"Well, you have over a year to plan it – so it will be a surprise!" I replied
Then I started to think – maybe I don't want a surprise. I'm a planner and like to be involved in the details. With Event Coordinator/Planner experience, I've become a bit of a perfectionist when it comes to event details! I want to be part of who is invited, etc.
So now, I'm dreaming up what an "ideal" 30th Birthday party looks like to me…
Today I got inspired by a gorgeous wedding that I came across online!! (Thanks to The Farmers Trophy Wife for including one of Bailey's pics in her Color post). Bailey the bride, has a blog called Peppermint Bliss. There were 3 parts to her wedding and each had their own theme and were decorated extravagantly!! Clearly my wedding budget was much smaller than this gorgeous lady.
I found this cool picture collages of their wedding on Style Me Pretty. They have thousands of really neat Inspiration Boards!
Her Welcome Reception was western themed: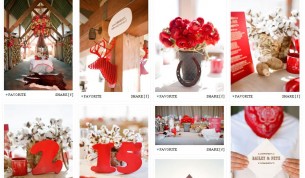 The Wedding had a rustic, outdoor feel: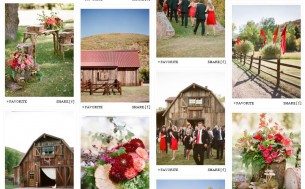 AND my favorite the "Willa Wonka-meets-Alice in Wonderland" inspired After Party with outrageously beautiful colors!!!!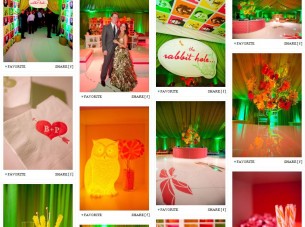 Enjoy checking out their pictures!
Back to planning my bash in my mind…What do you think I should do? Have you ever planned your own Birthday party? What theme would you go with?
Cheers,
{sig}