As my confident 5 year old stepped out of the car this morning, for his first carpool drop off, a young student working the line, enthusiastically shared "Have a Blessed Day!"
{Insert ugly cry!}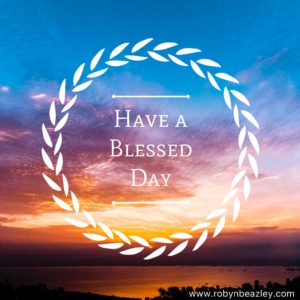 You see, today was my first carpool experience and only Day 2 of Kindergarten! I held myself together for Day 1 without crying. However, this simple, profound statement opened up waterfalls of joy. I'm praising Him for bringing us to an incredible school. (I'll share more soon about how this school went from an image on our dreamboard to a reality, 13 months later).
What this fantastic spirit didn't know, was that Satan had tried to keep me from having an amazing day and I had left the house a bit frustrated. This line of encouragement turned everything around! It instantly had me praising God for surrounding our son with these awesome kids and positive influences.
I'm still left wondering, does this young man say this to every parent?
Does he say it every day he's serving in the carpool lane?
I won't know today, but maybe one day he opens up our door again.
Everyone needs encouragement!
Make someone smile today by saying, "Have a(n) ____ day" {insert your favorite adjective!}
Blessings,
Robyn