I had an extremely successful first speaking engagement! I was honored to motivate 27 women for just over an hour on Saturday. It took place in a small town in Alberta – where my wonderful friend Deanne coordinates and organized the 10th Annual Breton Women's Conference. It was the perfect place to start my speaking career – intimate and connecting with women of similar country roots.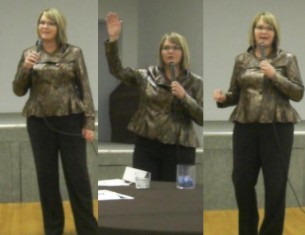 I really enjoyed getting to talk to some of the guests following my presentation – to give them a hug and hear their appreciation and inspirational moments.
I was blessed to have my Mom and gorgeous friend Justine travel up with me to witness my first speaking engagement. My fabulous friend Laura also drove a couple hours to come watch – thanks for recording. My awesome friend Deanne, the organizer, had me shedding tears of happiness before I even started. Thank you ladies for your priceless support.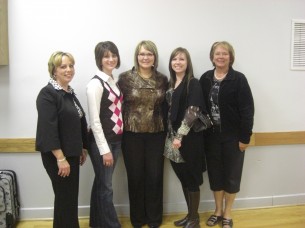 Thanks to all of my phenomenal followers – crossing this goal and starting this new exciting chapter of my life was only possible because of your words of encouragement and belief. I look forward to helping you reach your goals – whenever I can help, refer, and pray – please let me know.
I'd love for you to check out my new Resources page for suggested personal growth material! Have an amazing day.
Live Inspired,
Robyn