Who loves jewelry? Have you discovered Stella & Dot? You're in for a real treat with the 7th Giveaway!
______________________________
Thanks to my stylish, money savvy friend Sarah for this marvelous giveaway!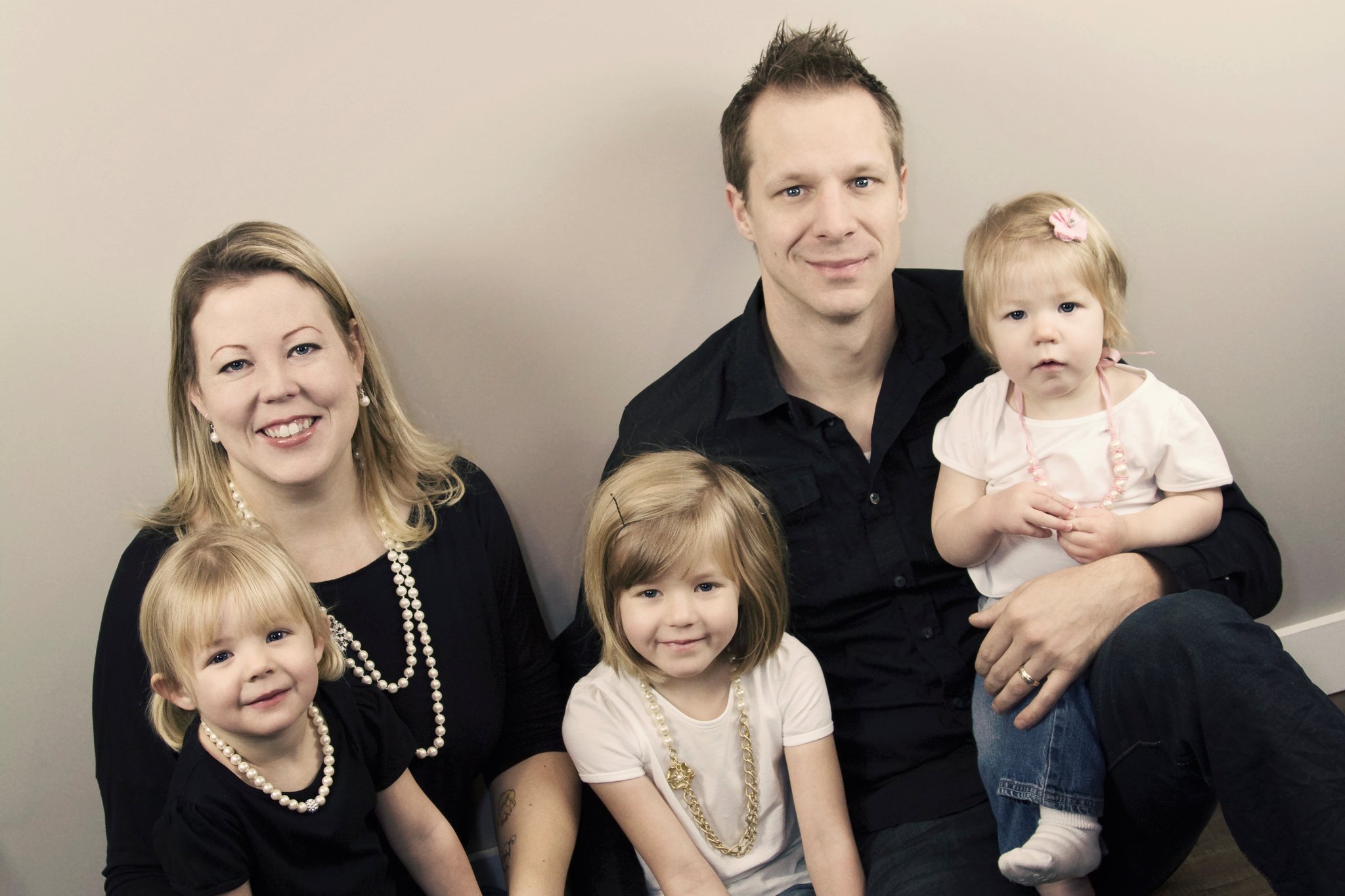 I met Sarah a couple years ago when she owned a children's consignment store. Her entrepreneurialism blew me away! I enjoyed learning that she was a published author and was working on another book at the time (Sarah has published 2nd book – Money Smart Mom). As an aspiring author at the time, I really wanted to add Sarah to my network!
Since selling her business, Sarah launched her Stella & Dot business! Sarah's wicked personality and business knowledge has helped her build an empire and attract some fabulous women to her team in a short period of time. As a huge fan of network marketing, I know many people are looking for a business to fit into their life. As Sarah says, "Stella & Dot is hiring! I'm looking for smart, savvy, stylish women to join my team. Whether you want a little extra cash, build a phenomenal team and income, or not have to go back to work after your mat leave, I have the job for you!"
I am honored to know Sarah and thank her so much for generously donating to this celebration!
____________________________
Enter to WIN: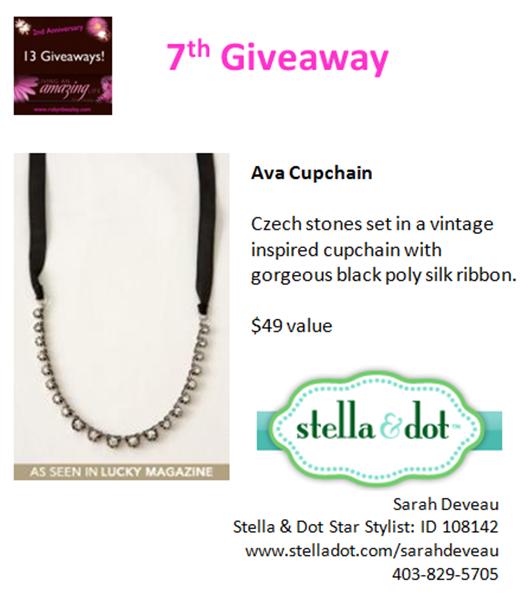 PRIZE:
Stella & Dot necklace:
Czech stones set in a vintage inspired cupchain with gorgeous black poly silk ribbon. BEAUTIFUL and CLASSIC!
Sarah is an Independent Stylist with Stella & Dot. If you haven't seen this incredible line of jewelry yet, you must check it out. You can see the full product line on Sarah's website. The collection is gorgeous, versatile and the price will have you saying, "I got style for a steal."
Sarah is wildly successful and the Stella & Dot jewelry that she shares, is as classy and amazing as her personality! Enjoy adding gorgeous bling to your life friends.
This giveaway is now closed. 1 winner was randomly selected.
Winner: Kelly
____________________________
How / Ways To Enter:
COMMENT: You can receive one entry for commenting on this blog post.
EXPLORE/REQUEST: Contact Sarah through her Stella & Dot website on a topic that you are interested in and receive one more entry!
JOIN: You can receive one entry if you "like" / join Sarah's Stella & Dot Facebook page

PROMOTE: You can receive one entry for tweeting about this giveaway AND another one entry for posting the contest on your Facebook page!
BLOG: You can receive a bonus 5 entries if you blog about this contest! You let me know which giveaway you want your special "blog" entries put towards.
____________________________
Simply leave a comment here (below) with how many entries you have!
Thank you Sarah for the fabulous prize.
Live Inspired,
{sig}