Hope you're loving the 13 Giveaways! Sorry for the delay in getting them posted for you. We're back up and running now. Enjoy!
 ______________________________
Thanks to my spiritually amazing friend Erin for this fantastic giveaway!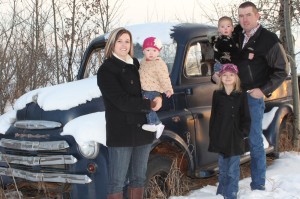 I met Erin 4 short months ago, when I attended a mutual friends Quilted Cabin party. Erin was the consultant showcasing the fabulous Country décor products to the guests. I was instantly drawn to Erin's awesome energy and knew I wanted to make friends with her! Luckily with the help of social media, we were able to stay connected and our friendship has grown. I am so motivated by Erin's desire to help people with their spiritual journeys. Check our her new blog  Transparent Truth.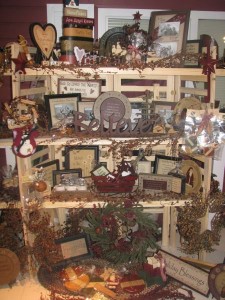 I look forward to exploring Erin's home one day because I can only imagine how fabulous it is decorated – with all her Quilted Cabin stock staring at her! I can imagine the items would say, "Pick me, pick me – put me on your table or wall." Erin is a Quilted Cabin consultant, so WHEN (because I know you will) fall in love with an item – please contact Erin to purchase it!
Visit the Quilted Cabin website to see the full product line. You can purchase these amazing products when you host a party (the hostess perks are fabulous!), or by contacting Erin directly at erinblowe@yahoo.ca :: home: 403-948-7393 :: cell: 403-801-6926. Quilted Cabin features everything from candles to lights, bathroom and kitchen accessories to frames and wall art, Erin has something for every Country décor enthusiast.
____________________________
Enter to WIN:
I LOVE these products. The butterscotch scented candles are a Chateau Beazley favorite! Enjoy exploring all the Quilted Cabin treasures.
PRIZE:
Quilted Cabin Home Parties gift:
Red Candle and Rosehip Pan
Live Well Candle Ring
Primitive Cake Candle in Cinnamon Bun
This giveaway is now closed. 1 winner was randomly selected.
Winner: Tiffany 
This prize is OPEN for anyone to win – no matter your location!
____________________________
How / Ways To Enter:
COMMENT: You can receive one entry for commenting on this blog post.
SUBSCRIBE: Sign up to receive emails from Erin with details on new products, hostess specials, etc by emailing Erin at erinblowe@yahoo.ca with the subject SUBSCRIBE.
JOIN: You can receive one entry if you "like" / join the Quilted Cabin Home Parties Facebook page 

EXPLORE: You can receive one entry for commenting on a blog entry on Erin's blog – Transparent Truth AND another one entry for "following" Erin's blog (with Google Connect – in the right sidebar of her blog).
PROMOTE: You can receive one entry for tweeting about this giveaway AND another one entry for posting the contest on your Facebook page!
BLOG: You can receive a bonus 5 entries if you blog about this contest! You let me know which giveaway you want your special "blog" entries put towards.
____________________________
Simply leave a comment here (below) with how many entries you have!
Thank you Erin for the fabulous prize.
Live Inspired,
{sig}