Here is a taste of what the Audio Recording of Live an Amazing Life sounds like. I'd love to hear what you think!
[audio:https://robynbeazley.com/wp-content/uploads/2010/12/LiveAnAmazingLife_RobynBeazley_Demo.mp3|titles=Audio Book sample :: Live an Amazing Life]
The audio recording of Live an Amazing Life, is available in CD and MP3 format.
The Audio Book (CDs) is FINALLY in sight. The hard copies in cases, should be ready to mail out NEXT week – all fingers and toes crossed.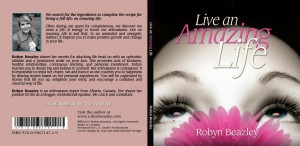 When you publish a book and also record it – you pray everything will go off without a hitch. Well, all I can say is every experience makes us stronger. I've learned SO much about a brand new industry, while getting these tracks ready.
Live Inspired,
{sig}