Listen to my fabulous interview with Crystal Young (Crystal Cattle). She is a dedicated agvocate, faithful blogger, stylish and gorgeous woman who I am sure you will enjoy! We grew up showing cattle through 4H and youth programs together.
Our love for life, both getting degrees in the Midwest of the United States and passion for social media have helped us form a special friendship. Listen to this success interview, as I ask Crystal about being an agvocate, her upcoming wedding, her famous Turquoise Thursday series and much more!
Listen to our interview now: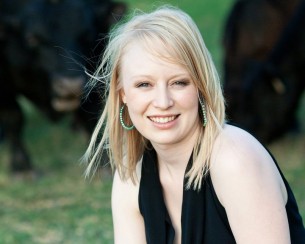 Connect with Crystal through social media:
Have an amazing day!
Stay Wonderful,
{sig}