I love sharing quotes with you on my Facebook page!
Quotes the next few weeks that I'm going to post are from this neat book: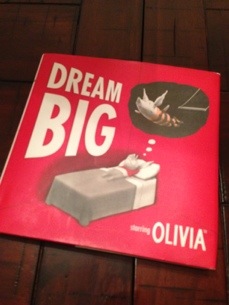 One of my friends, who happens to be an old boss blessed me with this gift! Dream Big starring Olivia by Ian Falconer
What is your favorite quote?
Blessings,
Robyn