This is one of my favorite views! Evening walks in Texas are hot & humid, but with these 3 and my hubby, it's always an adventure.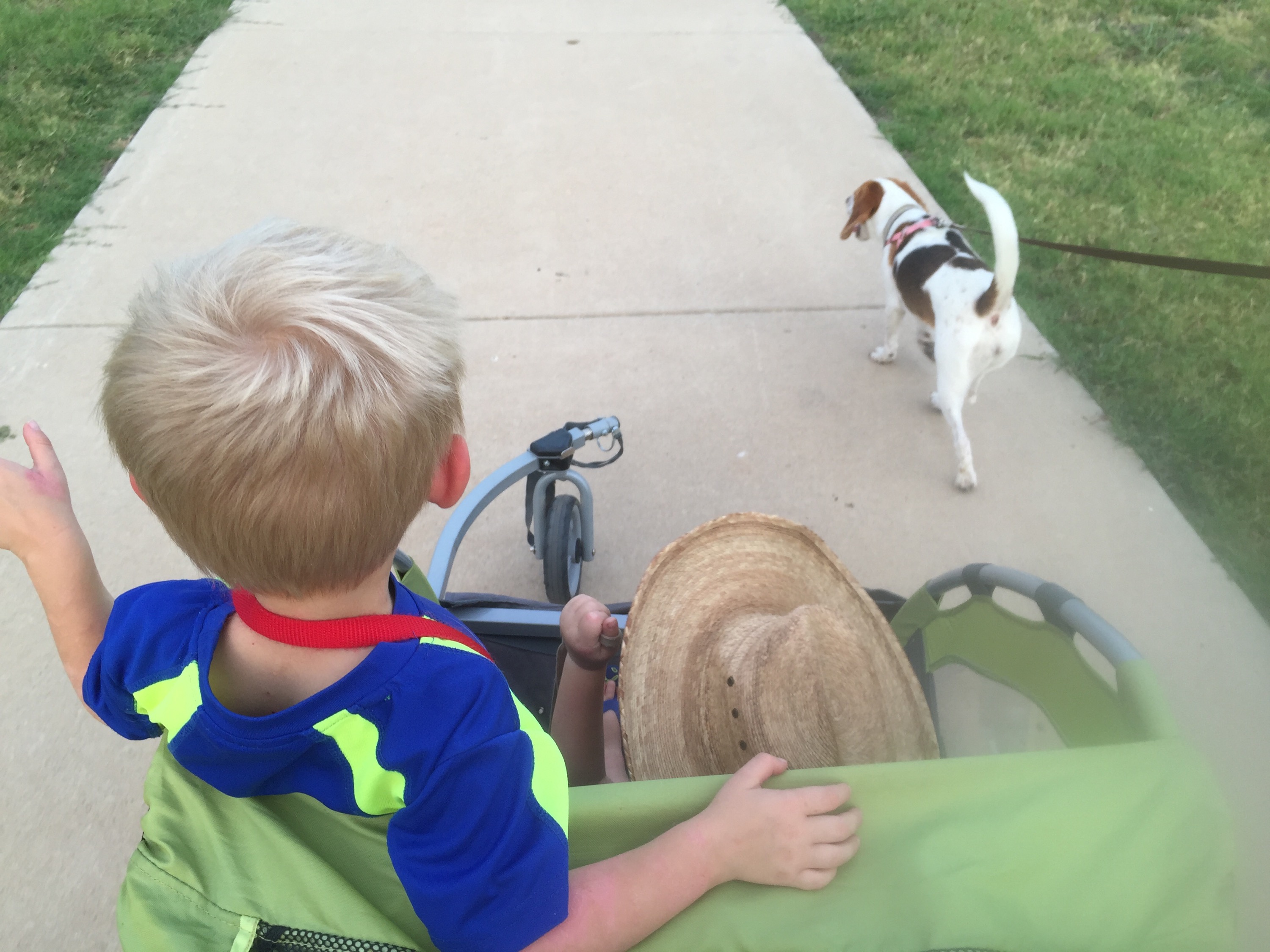 We became dog owners just 2 short months ago, to Honey, a now 11 mo old Beagle! Tonight was a 3 mile tour to the park & back.

2 years ago, I got this awesome InStep Bicycle Trailer that doubles as a Jogging Stroller for my Birthday from my 3 guys. I highly recommend it! John bought 2 adapter things for our bikes, so we can trade off pulling.
How do you spend time with your family being active?
Blessings, Robyn