One of our favorite TV shows lately has been Chef Ramsey's MasterChef. Last week the competitors had to make a 6 layer sponge cake!
John's Birthday is in a week and I was secretly planning to make him a cake for this special day. Well – he beat me to the punch! Chef Beazley got creative in the kitchen this week and made a sponge cake with lemon rinds!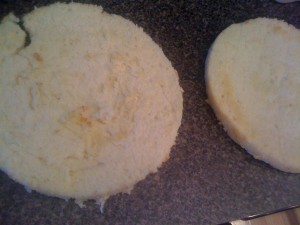 He cut the cake in 2 pieces and then left to work for a couple days. Before he departed, he informed me that he "left the cook book open to the page with the lemon cream cheese icing".
So here I am – looking for the domestic goddess angels to surprise me with their presence! I'm going to rock this cake – I keep telling myself.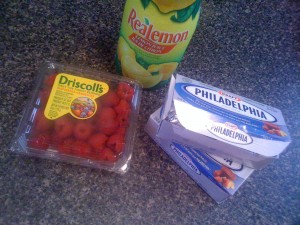 I picked up a package of fresh raspberries to use between the 2 cake layers and garnish. If I'm going to do this – I'm going to do it amazing. Always striving to Surprise & Delight! Wish me luck…
Enjoy the summer heat,
{sig}