When I bought these 3 pieces of metal decor in an Online Auction without seeing in person, I had no idea what I was going to do with them.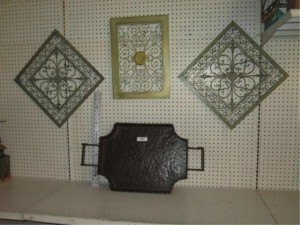 However, I finally decided that they would be a fantastic addition to our outdoor back patio. So, I broke out the spray paint!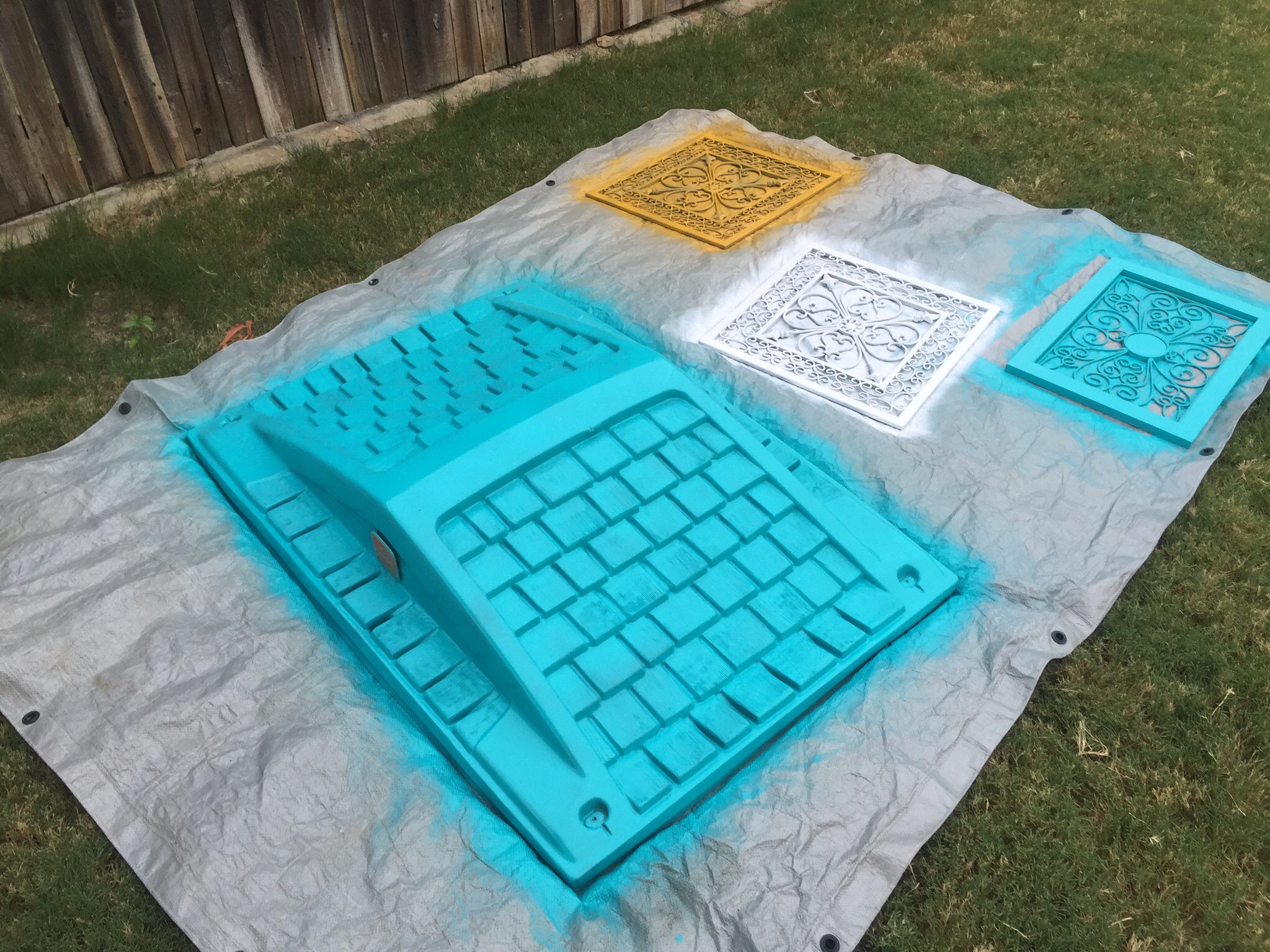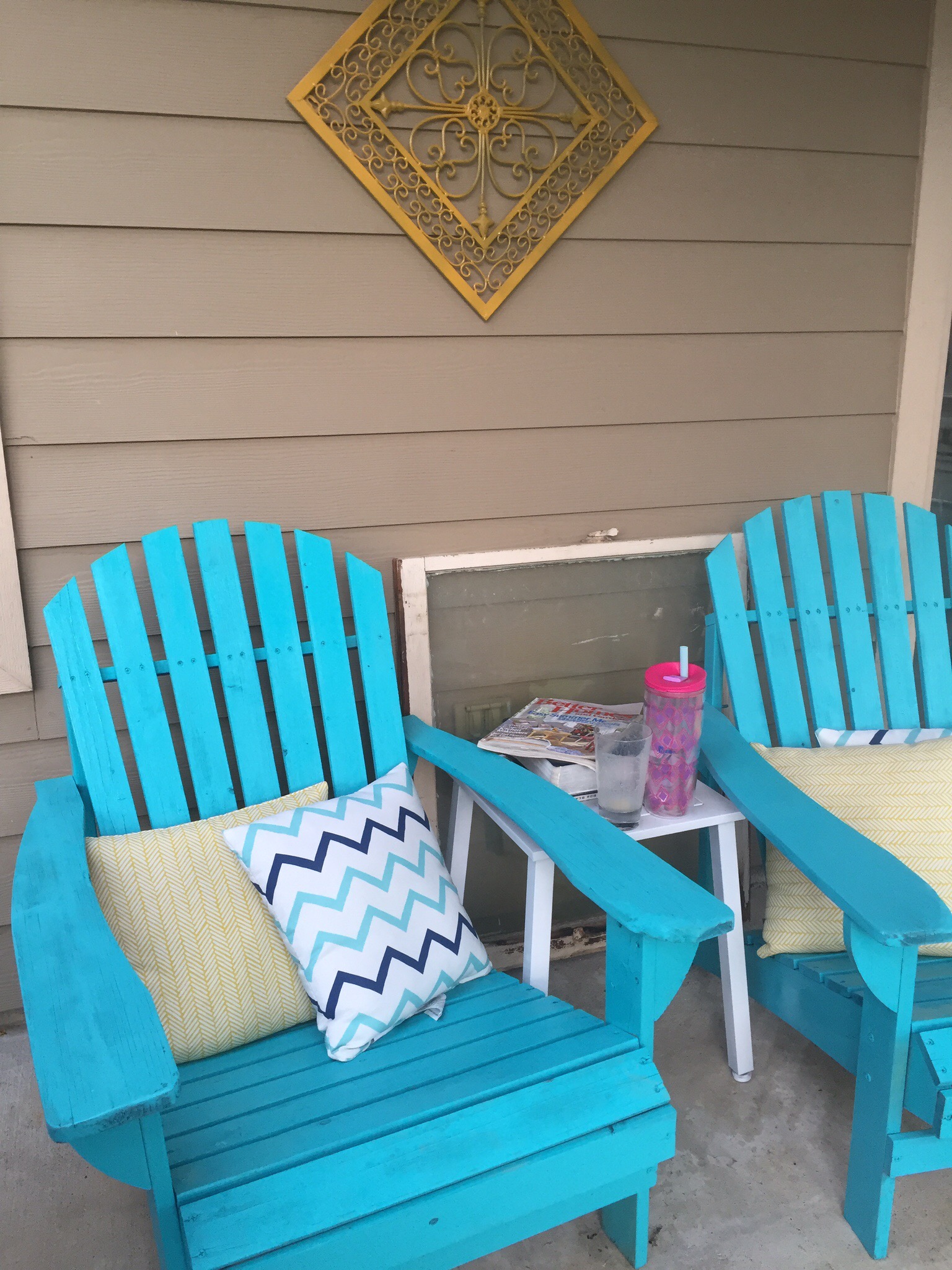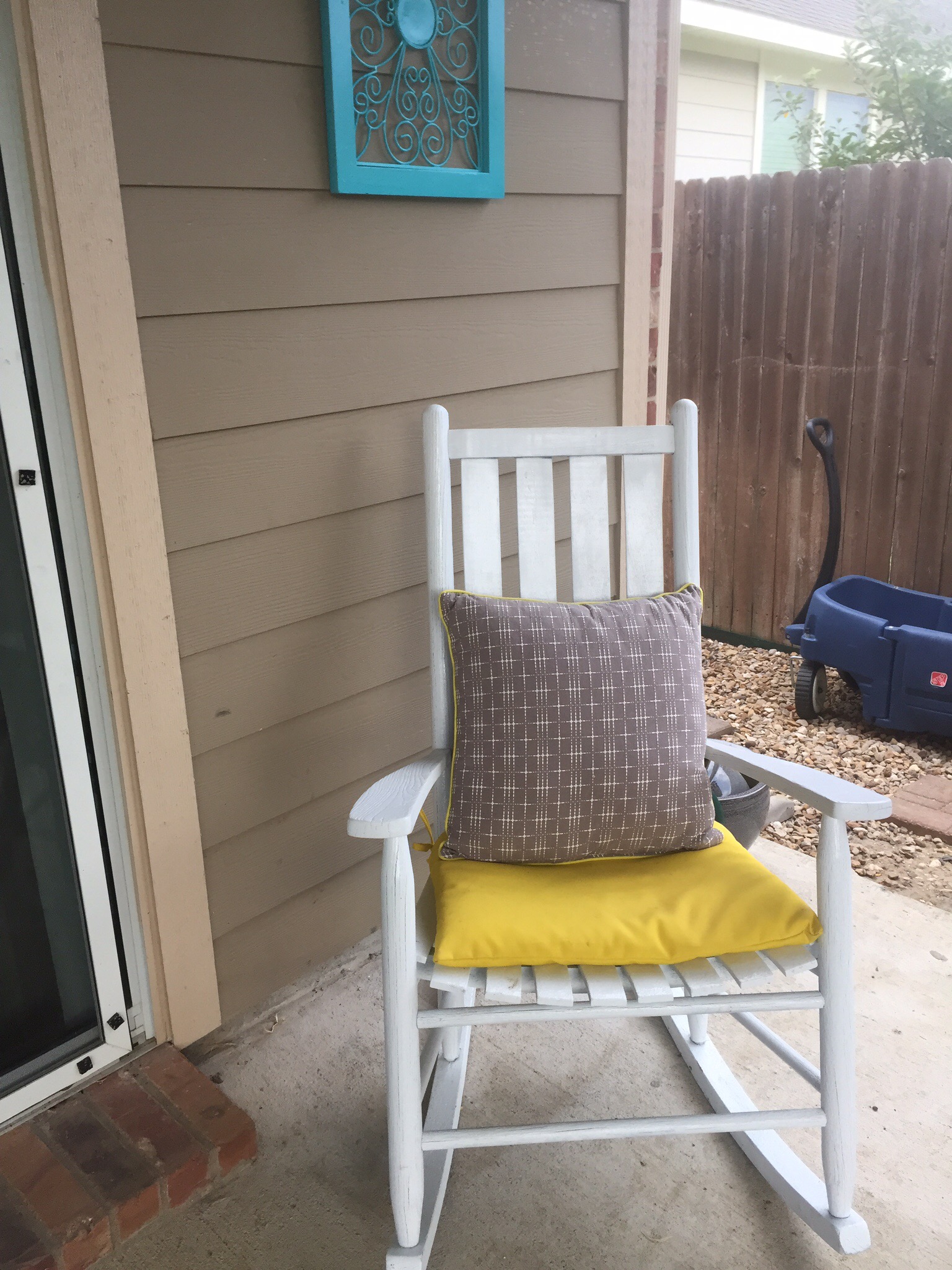 While I had the spray paint out, I decided to liven up the boys playhouse roof. It used to be dark green!
Caterpillar yellow…appropriate since we own a Heavy Construction Equipment Auction company…
I thought the color complemented the yellow color in the throw pillows well!
Blessings, Robyn