I have learned many amazing things from my wonderful husband. A big one is to keep my belongings clean, not only to help maintain their value but also to boost your self-respect and the image you portray to others around you.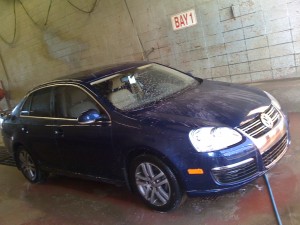 Therefore, we often make dates out of going to the car wash and cleaning out the inside of our vehicles. We're dorks, I realize!
So my question is:
Do YOU keep your vehicle clean?

You know that it only takes time and a couple dollars.
Would you be embarrassed of your car if someone you look up to or your idol needed a ride – RIGHT NOW?
I realize I don't have children yet, however I have a nephew and nieces and I realize they throw food and things all over. I travel lots and my car can get out of hand very easily. However, it's a decision to MAKE time to clean it out!
This also reminds me of a blog post John wrote for FarmOn.com called Look Who's Coming.
A rule I'm going to ask you follow – PLEASE clean up after yourself and neatly put the wand and hose away after you use!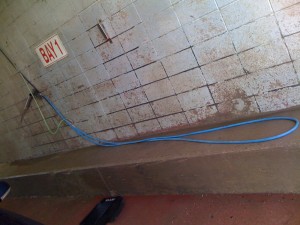 No one likes finding the car wash this way…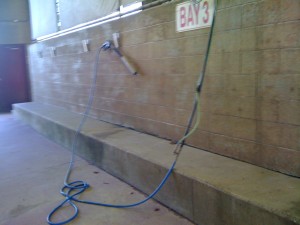 …however that doesn't give you an excuse to leave it like this! Pay it forward…please.
Happy Cleaning,
{sig}