I had the honor to speak to an intimate group of Agriculture divas in Calgary. The retreat was organized by my dear friend Courtney, a Territory Sales Manager for Bayer CropScience.
I spoke to the group in the Milestone's restaurant for about an hour before they enjoyed lunch. It was a really unique venue to speak. I stood at the end of a long table, in a corner of the restaurant. I loved the challenge to interact with the delegates with eye contact and fluctuation of my voice, while many potential distractions existed around me.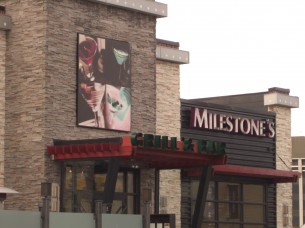 I want to share a lesson I learned with you. Being a successful presenter, isn't about having the perfect location to speak. It's about sharing your message and connecting with your audience. People don't care where they are – if you are dynamic and passionate about what you have to say – people will listen actively!

I am truly blessed for the opportunity to speak to this dynamic group of women – who are driven and focused. All agriculture experts, with unique backgrounds and demographics.
The story of how I booked this speaking engagement – the FIRST booking I ever confirmed – will move you! I'll share one day soon. I completely stepped out of my comfort zone. You may be laughing and thinking how is that possible – as I always seem to be "comfortable". However you're sadly mistaken – I'm human and have many fears!

After my presentation and a wonderful lunch at Milestone's (as you may recall – I wrote about the napkins at Miletone's before!) we were taken to the spa – it was truly bliss. I was treated to a Body Wrap at the Eveline Charles at Southcentre Mall.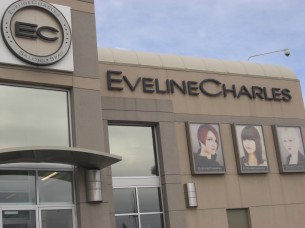 I was lucky to create new relationships with the delegates. Thanks Courtney for your belief and asking me to speak to your valued clients and partners.