Here we are on Day 3 already!! Thanks for joining me as I tackle The 30 Day Challenge. 
Day 3 — Your favorite television program
I've wrote about this television show before in 2 different blog posts!  I'm REALLY looking forward to watching the new season that starts on September 23rd – especially after a very suspenseful season finale.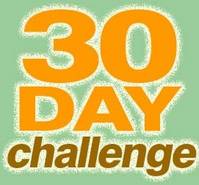 What is YOUR Favorite television program?
I am guessing I have a few followers that are die hard Friends fans - wonder what else you will comment…
Happy Tuesday,
{sig}