It's going to be a real short work week for me – lucky!
Thursday morning we kick off  our May long weekend in Seattle with our wonderful friends Dan & Corene. During our last spontaneous road trip to Great Falls, MT (the weekend before my hair got chopped) with this fun couple; it was discovered that both Corene and John really wanted to visit this west coast city! Dan and me decided that we'd support the adventure, so the planning begun.
My hubby really wants to see the Space Needle…

Image source – blogs.usyd.edu.au
…so we're going for dinner in the restaurant at the top.
Corene really wants to explore the Pike Place Market…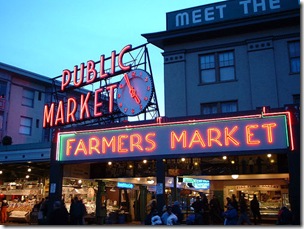 Image source – flickr.com/photos/wordridden 
…I trust we'll take in the flying fish and explore the market thoroughly, including the first Starbucks! (Which we all know I love – from my Coffee Date tour & posts about Starbucks)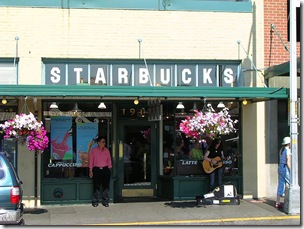 Honestly, I knew very little about Seattle before the planning began, other than my favorite TV show – Grey's Anatomy takes place there and I've often seen the city skyline in episodes.
I checked to see if the Seattle Mariners' were playing at home during our visit, as I know baseball is John's favorite sport.
We lucked out and we're going to take in a game…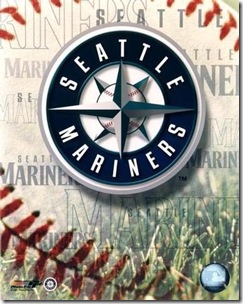 Image source – kramer-s-nehl.com
(I trust John will) buy me some peanuts and cracker jack!
I'm going to be doing dances all week to attract lots of lots of sunshine during our trip!
Have you been to Seattle? Any suggestions on must-do things?
I look forward to sharing pictures when we return. Follow me on Twitter (@robynbeazley) for my vacation updates.
Happy Travels,
{sig}