Hope you're loving the 13 Giveaways! These prizes are so fabulous – I wish I could enter to win. Trust you're having an amazing day.
______________________________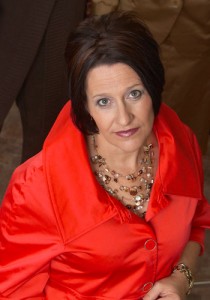 Thanks to my amazing fashionista friend Kathy, your prize rocks! I met Kathy a couple years ago through our mutual friend Bonnie (remember her from the 1st Giveaway). Kathy is a remarkable woman that has experienced tons of success!! Kathy is an outstanding woman, I admire her in SO many ways. Her style, charm, and business savvy is marvelous. Every time I spend time with her, I know I become a more amazing woman, business lady, and Mom!
VivAh Fashion is Kathy's ladies clothing boutique – the collection is so awesome. Now that Braxton (Baby Beazley) has arrived, I know I'll be ready to treat myself to a couple new pieces of clothing soon. As you know, I'll be "hot & thin" again in no time – ha ha! I'll be calling up Kathy to visit her boutique or take her shopping with me OR just rob her closet (which is FABULOUS by the way)!
Kathy has a huge heart and I'm truly blessed that our paths have crossed. Thanks for inspiring me Kathy, I'm lucky to have you as a mentor in my life and call you a friend.
____________________________
Enter to WIN: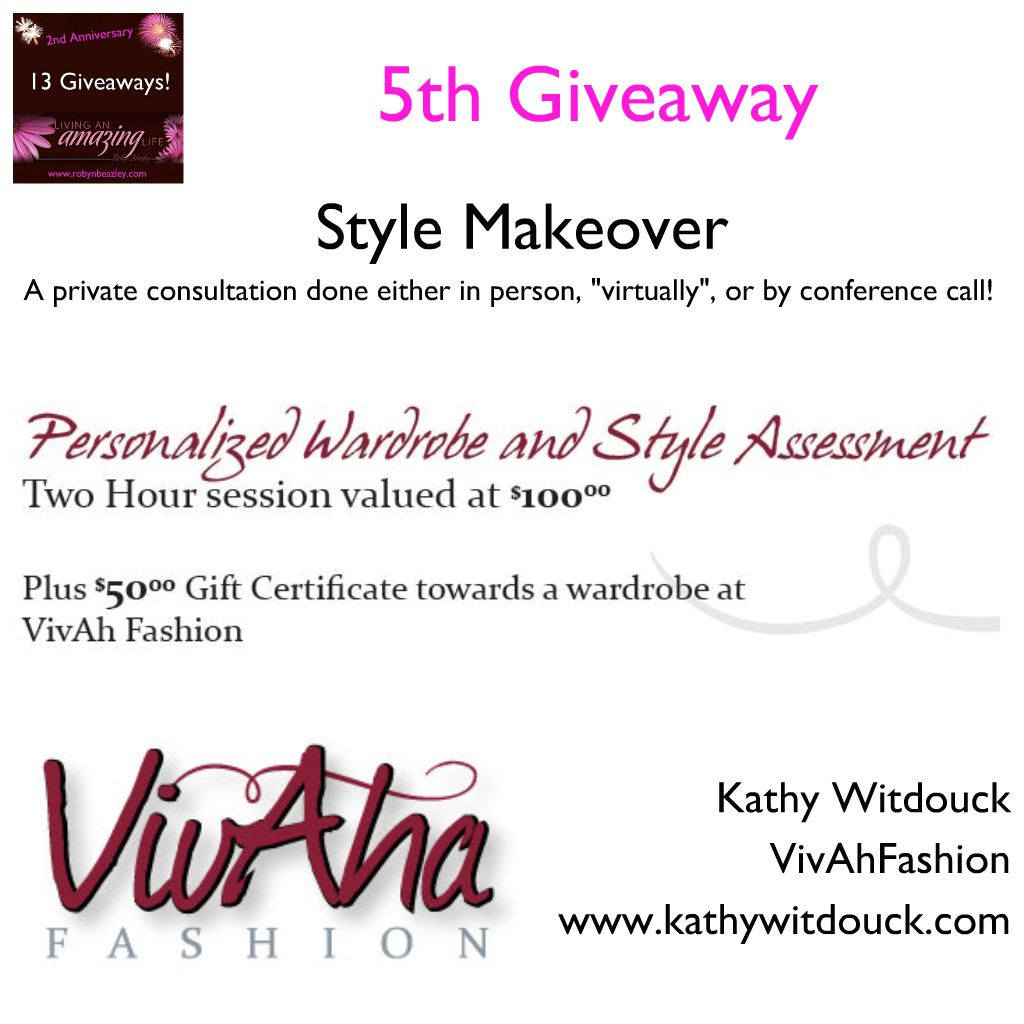 PRIZE:
A Style Makeover with a private consultation to assess your wardrobe needs, including a figure assessment and style assessment. No matter your location, either local or global – Kathy will work with you either in person, virtually or by phone!
I LOVE TLC's What Not to Wear. I'm envisioning this WICKED gift almost like that! Let Kathy explore your entire style – being open to suggestions to spice up your life.
This is an AMAZING gift!! I would pay to have Kathy's opinion on my wardrobe – her style rocks. I LOVE the clothes in my closet that came from Kathy's boutique – they are the pieces I wear over and over again. My amazing pink hoodie is from VivAh Fashion!
This giveaway is closed. 1 winner was randomly selected.
Winner: Kelly
____________________________
How / Ways To Enter:
COMMENT: You can receive one entry for commenting on this blog post.
JOIN: You can receive one entry if you "like" / join the VivAh Fashion – Facebook Page

EXPLORE: You can receive one entry for commenting on a blog entry on the VivAh Fashion website AND another one entry for "following" Kathy's VivAh Fashion blog (with Google Connect – in the right sidebar of her blog)
PROMOTE: You can receive one entry for tweeting about this giveaway AND another one entry for posting the contest on your Facebook page!
BLOG: You can receive a bonus 5 entries if you blog about this contest! You let me know which giveaway you want your special "blog" entries put towards.
____________________________

Simply leave a comment here (below) with how many entries you have!
Thank you Kathy for the fabulous prize.
Live Inspired,
{sig}