20 days ago, my husband and I's life became more amazing. Braxton Dewey was born!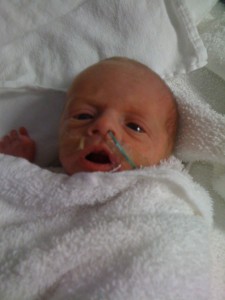 We've been spending lots of time at the hospital, as Braxon's home is currently the NICU (Neo-Natal Intenstive Care Unit) in Lethbridge.
Signs about the upcoming annual Care From the Heart Day are posted all over the Chinook Regional Hospital. Including the elevators!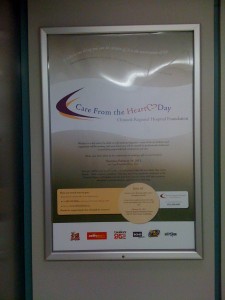 This morning when I go for my two daily visits to see Braxton, the hospital will be filled with radio personalities conducting a live radio-a-thon.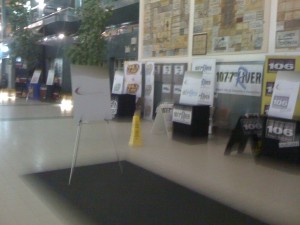 Thursday, February 24 from 7am-6pm, money will be raised for the CRH Foundation.

Over the past six years, John and I have volunteered with different organizations, donated to causes, and attended events for foundations. As an auctioneer, John loves to donate his time to raise money through live auctions at charity events. I like to think we make an awesome team, as I have experience as an event planner and can motivate the odd group of people! Nearly 3 weeks ago, we came face to face with a foundation that will always be VERY passionate to our hearts!
The CRH Foundation has been an absolute blessing to our lives, as the amazing NICU staff have cared for Braxton. The NICU Stories are so moving – I can relate with the parents gratitude. I know I'll be submitting our own "miracle" story about Braxton in the future. I discovered that my friend Ronda's son Jaxon is a NICU alumni! Many friends have shared similar stories with us about their own personal experiences in a NICU or someone they know. Hospitals and health care professionals are amazing!
We look forward to contributing our time and monetarily to the CRH Foundation from here forward!
What charity / foundation / organization are you passionate about?
Live Inspired,
{sig}