Thanksgiving is one of my favorite annual holidays to spend time with family and friends. I have many fond memories of spending it at my Grandma's. This year my family of 3 decided to spend the day at home by ourselves.
Chef Beazley and I took turns in the kitchen creating our Progressive Thanksgiving dinner. Here are pictures from our feast!
Course #1: Butternut Squash Tomato soup with Grilled Cheese Croutons!!! Oh and every celebration deserves champagne.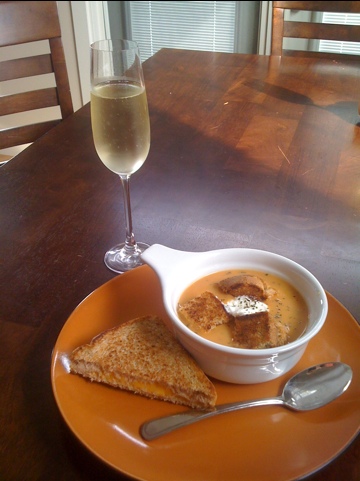 Course #2: Pumpkin Cheesecake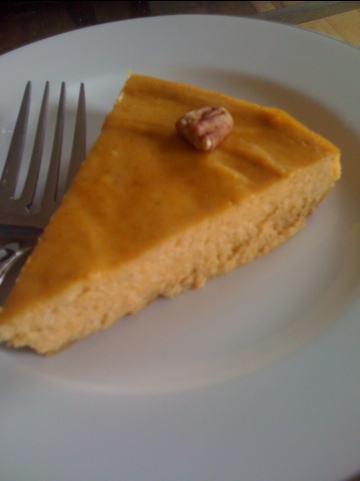 Braxton loves solid food!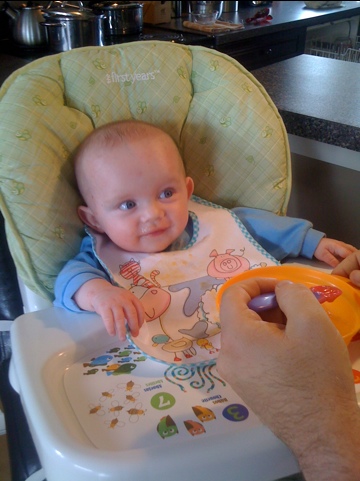 Course #3: Chicken Fried Steak with white gravy, Green Bean Casserole and loaded Mashed Potatoes.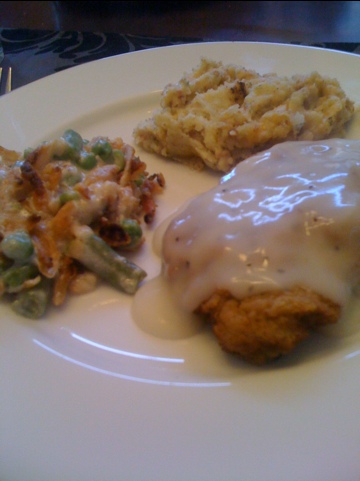 Course #4: More Pumpkin Cheesecake…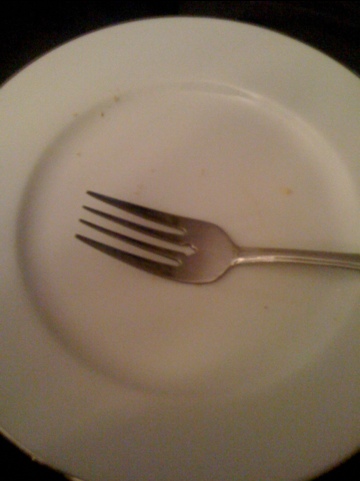 What delicious dishes did you enjoy for Thanksgiving?
It's fabulous that I'm back to my 30 Day Challenge this week, as I really splurged on Monday!!
Stay Amazing,
{sig}