I'm beyond excited that my husband & son are in Texas this weekend, celebrating John's Great Grandpa's 100th Birthday!!! What an incredible milestone. Papa's Birthday is tomorrow, March 4th and the BIG bash with family and closer friends is today at his home! Yes, he still lives in his house in Dallas – incredible.
Even though Braxton is only 1, he's met Papa a few times in our trips to Texas the past year. We will treasure these pictures we captured in the summer forever: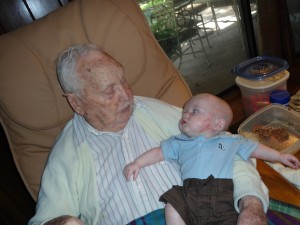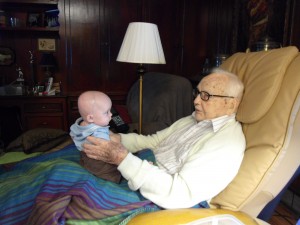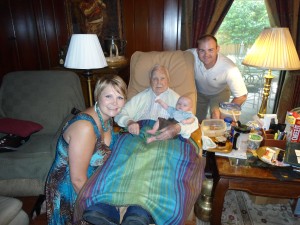 This portrait hangs on a wall in Papa's house – what a stunning business man in his time! His life has been full of success and abundance. He's lived an amazing life!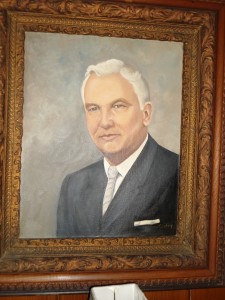 Happy 100th Birthday Papa!
Cheers,
{sig}