In 3 weeks, I will have my toes in the sand, laying in the sunshine, drinking fruity drinks with umbrellas – minus the alcohol!! I am BEYOND excited because I love hot weather and looking forward to escaping with my husband.
When this trip came up, I started to wonder what I was going to wear. I went searching for "tarps" (as my sister coined pregnancy bathing suits). I found a nice one at Thyme Maternity for around $75, THEN found the jackpot online!
Target had an amazing selection of maternity bathing suits from the Liz Lange collection. I wouldn't have thought to look there, until I had heard Liz Lange speak at the SHINE Conference I attended in November.
Well, I just got my package and it was like Christmas – opening it up!!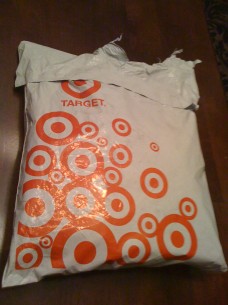 For less than $50 US, I got ALL 5 of these pieces!! They fit fabulous – covering my growing belly. One question I have though, I am puzzled at why none of them are designed with under-wires!? I'm planning to go and visit my seamstress this week and see if we can add them, because my girls need all the help they can get!!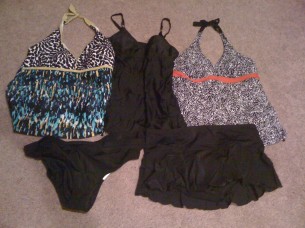 In case you're looking for me in a couple weeks, I'll be the gorgeous whale at the ocean! Have to always look at life from a positive angle ;)
Live Inspired,
{sig}