Today my son Braxton and I are hanging out with my nephew Sloan, niece Harper and sister Rayel.
Sloan is almost 3 and Harper is just over 9 months old! All 3 kids play really well together. We're so blessed to live closer to one of our families now – Braxton loves time with his cousins!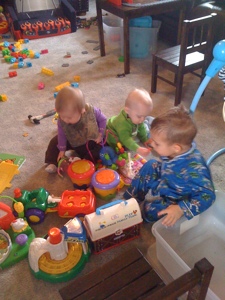 I have a couple exciting projects planned for Sloan and I to complete!
This is what we're going to make for lunch: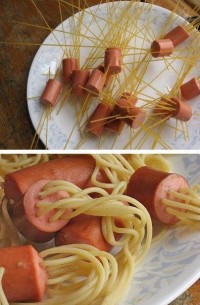 I discovered it on Pinterest!!
We're also going to try our luck at a Milk Carton Bird Feeder craft. The dream would be it will look like this one: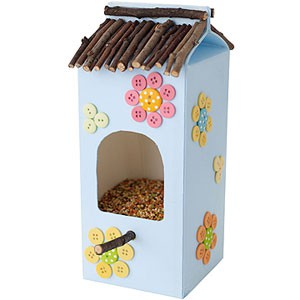 However, the reality is our creation will be as authentic as this: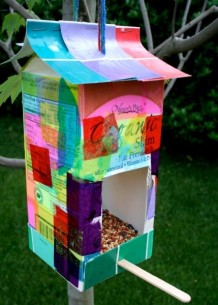 I saw an example of one at our local library! I even bought a carton of milk versus a plastic jug – with Sloan in mind!
Hope you have a tremendous day!!
Awesome Aunt in the works,
{sig}