Our adventure to Vancouver last weekend for a getaway & charity auction was fabulous!
We took the Canada Line SkyTrain to our downtown hotel – it was super easy to navigate.

My lovely suitcase (the burgundy one) has 4 wheels, so John was really smart and cornered it so it wouldn't roll all over!
The Fairmont Waterfront was our home for 2 nights – it was a fantastic hotel.

I packed a few pairs of shoes for our adventure – this picture amuses me.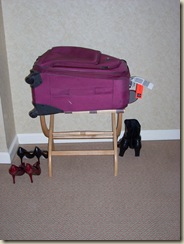 On Friday afternoon, we explored Vancouver by walking the sea board.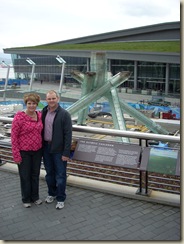 With the Vancouver 2010 Olympic caldron and the Vancouver Convention Center (with the living roof).
We walked down and through Stanley Park – so gorgeous and peaceful!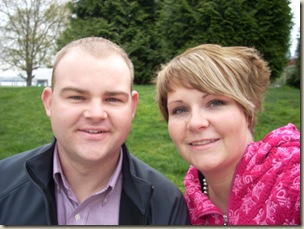 My hubby and I had both been to Vancouver before separately – so we just walked parts of Granville Street & Robson Street.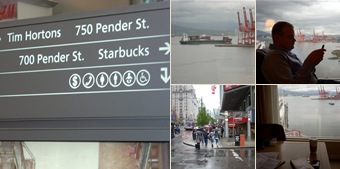 We found an amazing Mexican Restaurant further down Robson Street called Don Guacamole. John actually said, "This is the best Mexican food I've had in Canada" – this is almost an oxymoron – as nothing is comparable north of the Red River (river that divides Texas & Oklahoma). It was a fabulous experience and satisfied our cravings for our favorite food.

On Saturday, we relaxed, read, and walked more!
P.S. For our US/International friends – Tim Horton's is a rival coffee shop to Starbucks in Canada – these 2 were literally 10 steps apart in an open air building – I thought it was cute.
We got all dressed up for the fancy Charity Auction that were out for.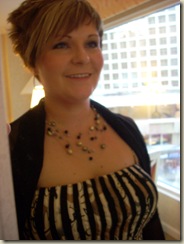 I was feeling sassy and decided to take a selfie while waiting for John to finish getting ready (just had to rub that in).
Recall me telling you there was a Shoe Raffle – well it was a Christian Louboutin ($$) Shoe Raffle!! The winner was awarded the pair of pumps on display with the option to exchange at Holt Renfrew for another pair up to $800! (Stacy – I trust that could have gone nicely towards the boots on your wish list!)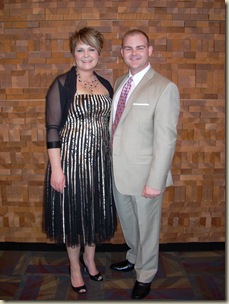 John did an amazing job conducting the Live Auction & Tele-a-therapy of the evening. I LOVE listening to him auctioneer ;)
Hope your weekend is "amazing"!
Happy Travels,
Robyn
P.S. REMEMBER to enter the Hide Your Straps contest NOW – the deadline is tonight (Friday) at 11:59pm MST!!