I would love to share my passion for life at your upcoming event. Customizable workshops and keynote presentations are available to fit your delegates and mission.
Testimonial: "Robyn was extremely entertaining & funny!" C.B.
Keynote Topics (30-40 mins)



Create Amazing Relationships
No More B.S. (You'll be surprised by what the B and S stand for!)
Love yourself first!
Workshops (1-2 hrs)



Dream Board
Engage – Connect – Amaze (Attract new clients & people to your life)
How to Self-Publish a Book
My goal is to help your event be amazing! I want to help leave your audience inspired and with the tools to live a happier, more fulfilling life. I look forward to visiting with you and discussing how we can work together.



Brief Biography / Introduction (pdf)
RESOURCES :: my book and audio recommendations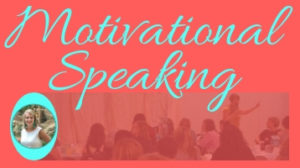 Thanks for your interest and for considering me.
Stay Amazing,
Robyn