Last Fall, on a Sunday afternoon, before heading back to the windy south, my hubby and I went to a new mall north of Calgary. It's called Cross Iron Mills and is a beautiful indoor mall. I LOVED the western inspired aspects that parts of the shopping center featured – I posted pictures in my Copper West blog entry.
I went into the mall needing nothing and telling myself that I was going to spend NOTHING! Well…I really need to learn the lesson of not even going into a store or mall, at that, to accomplish this.
As we explored the offering of stores, we came to a "As Seen on TV" store called Showcase. Inside, I spotted something that has intrigued me on TV for quite some time.
The BRA clip!!
I believe it's typically been advertised for $19.99 for a box of 12 and if you're one of the "lucky" first ___ callers – you could get 2 boxes for the price of one.
OH – how I love marketing!!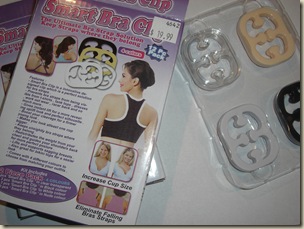 Well…it was my LUCKY day! The store was featuring this item as a Door Buster for $5!! That's right – one $5 bill. I was always too cheap to order them off the TV, since I knew I would only need 1 – not 12. SO of course I had to pick up 2 boxes! He he… WHAT on earth was I going to do with 24 Bra Clips you ask? My husband was asking the same question!
Give them away!
I've used mine a couple times now, to hide my straps while wearing a dress and sleeveless top. Being honest – they are a bit challenging to get on, but serve their purpose very effectively when wearing them.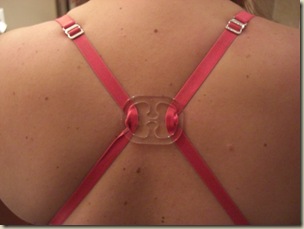 I was doing some spring cleaning tonight, came across my purchases, and realized that I still hadn't given away these lovely inventions!! With summer right around the corner – I want them to leave my house and arrive in your hot hands.
While looking for a web link for you to learn more about them – I've discovered that the Smart Bra Clip is now replaced with new round ones in the market – but I still want to pay it forward.
WHO would like one?
Smart Bra Clip GIVEAWAY!
____________________________________________________________
To Enter comment on this question(s):
WHY you would love to WIN a "Smart Bra Clip"?
Did you have an embarrassing moment that you don't want to relive? Do straps showing bother you? Do you have an outfit/event coming up that you'd like to avoid using duck tape for or going braless? Would you like to give this to a friend that could use?
BONUS Entries: IF you comment on this entry AND Follow (or start following) this Blog with Google Connect (by clicking on the link on the right sidebar) you'll receive 5 extra entries.
Deadline: Friday, April 30th at 11:59pm MST
I will randomly draw 12 winners for this draw. You'll receive a random color. I've got them packaged up, ready to address and drop in the mail.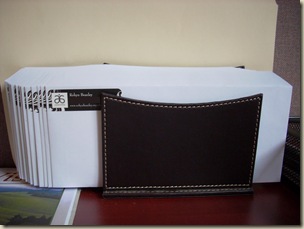 Hope you ENTER this contest!!
Live Inspired,
Robyn