Hope you've had an amazing weekend!
My marvelous husband's Star Birthday is tomorrow and I gave him his gift early ;)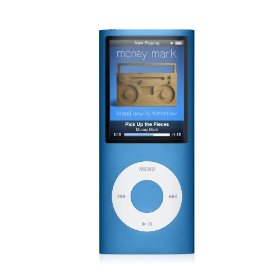 (Thank goodness for our Costco rebate check – I could treat him!)
John has been talking about an iPod for a while. He LOVES music (and thinks I should be able to identify the artist and name of song on que – however that is part of the "opposite" skills that brought our relationship together!). My auctioneer hubby also wanted to upload clips from sales he'd done to learn from and improve. Always learning…that's what life is all about.

Thanks to my beautiful friends Tam & Nolan – I was surprised with an iPod Shuffle a few weeks ago!
Our friends Johnny and Jen kindly shared their playlists with us while they were here. So John had a HUGE head start to his library of music. He has honestly been so addicted to iTunes for the past 1 1/2 days. I love it – he's so excited to learn everything. John was busy compiling music for his work trip tomorrow with his new toy. I wanted to spend time with him – so I made myself at home next time surfing the net.
I had no idea John was going to get so many hours of entertainment out of this present! Out of nowhere John informs me he's going to mow the lawn. When I turned to look at him – he was so cute!!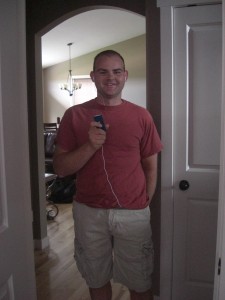 I was doing some things inside when I hear this loud voice singing away. I thought it was the computer still playing iTunes but no – it was John! He was outside mowing and just givener!!
Ha ha – I'm laughing WITH! It was amazing to hear my hubby's voice singing out loud with the music on his new iPod.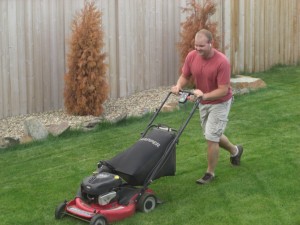 That's what life is all about. Sing like no one is listening ;)