Hi friend!
How are you? I hope amazing! Thanks for visiting my website / blog! It's been a while since I wrote an entry. I have lots to fill you in on.
Our 2nd son, Gradin Travler Cullen arrived on November 20, 2012. He spent 20 days in the NICU after arriving 5 weeks early and earlier in January was in the ICU at a Children's Hospital for 16 days. Never a dull moment!! I'm very thankful for wrinkle cream and hair color these days. My two precious boys are putting me through years of experience!!!
Anyway, after the stressful ICU stay, my milk production dropped drastically! Stress, lack of consistent pumping, and lack of sleep will do that to a nursing Mom. So I called up my OBGYN and in addition to a prescription that she gave me, she suggested a "nursing" tea! I was slightly skeptical because I'm not a big tea drinker. Starbucks lattes are more my forte.
I was shocked when my ladies started producing more after just 1 glass of this…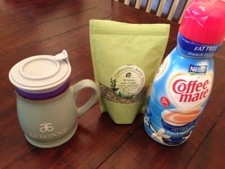 I love flavored creamer, so I had to "Robynize" this drink with a generous helping!! Want tea with your cream style.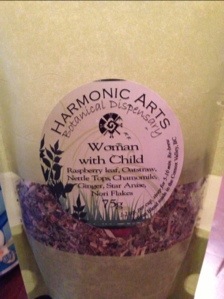 I was pleasantly surprised by how tasty this tea is!! The loose leaves look right from nature, so I know it's healthy ;)
I'm also drinking lots & lots of water!! (another secret to nursing success & helping me get rid of my baby weight)
I just remembered that I heard its National Breastfeeding Week! So I guess this blog entry is timely.
Gradin is now 10 weeks old and Braxton will be 2 in 4 days! Our life is full, abundant and amazing. We're creating lots of memories!!
What is your drink choice these days?
Hugs,
Robyn