I love getting surprises in the mail!! Funny, as I just posted about this topic this week in my post Start with 1.
My Arbonne upline Sonya Shields mailed me this fabulous BCBG Passport Cover and an awesome note for qualifying for the Arbonne Incentive Trip to the Bahamas (watch my Thank You vlog).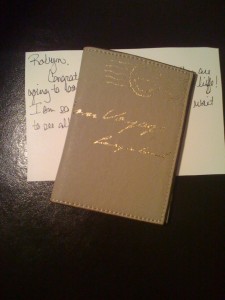 The countdown to our trip is on!!
Dreaming of the beach,
{sig}