I'm just in the process of taking down my Christmas. I know it's February but since coming home from the hospital, it's the last thing I wanted to do. Cuddling with my boys has been my priority. If you read my recent post, you'll learn that we had a slight detour after the holidays that kept us from home for 16 days!
Back to my 1 in each room story. On a Friday morning I found out that my son Gradin was going to arrive 4 days later on a Tuesday morning. I'll share details about my 2nd Baby Story one day. (Here was my 1st Baby Story!) This news came as a complete shock as I'd had an awesome 2nd pregnancy! Gradin was due on Christmas Day and when we got the news, he was going to arrive 5 weeks early.
I quickly contacted my amazingly talented friend Elizabeth, who is an interior designer. I asked if she could come over & help me put my Christmas up over the weekend before going in to have my son. I knew I needed to distract myself from panicking over the recent news and love Christmas – so was excited about the idea of coming home to it being decorated for.
I know Christmas is LONG over but I still wanted to share with you my trees because I was super excited how they turned out.
My girlfriend came over the next morning & helped me put up 6 Christmas trees! She inspired me after I saw her house the Christmas before, with a tree in each room. So after Christmas last year I stocked up on 50-75% off items.
This year I had 1 big, 2 med & 3 mini trees!! One for nearly every room!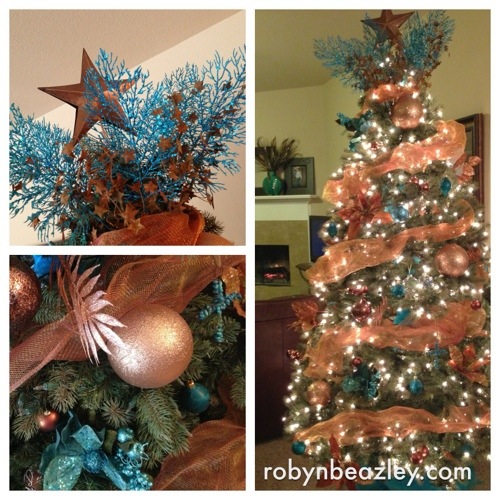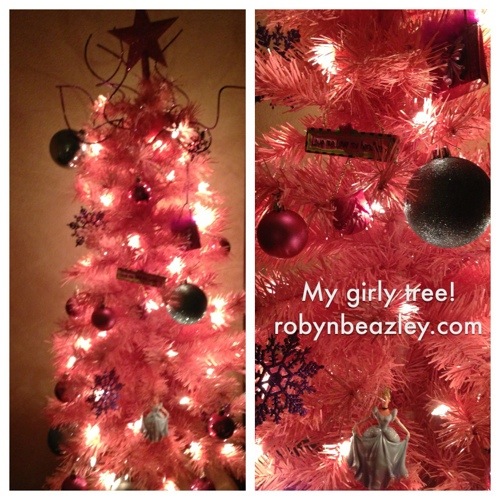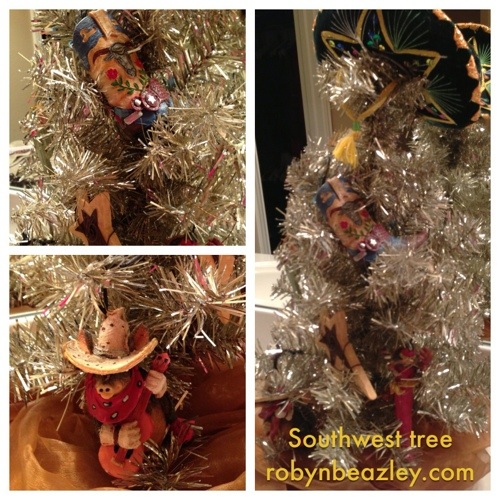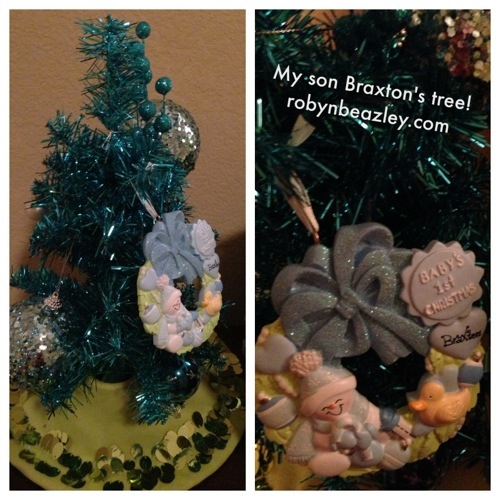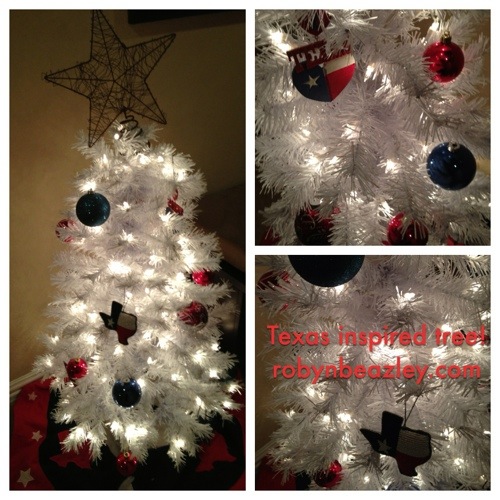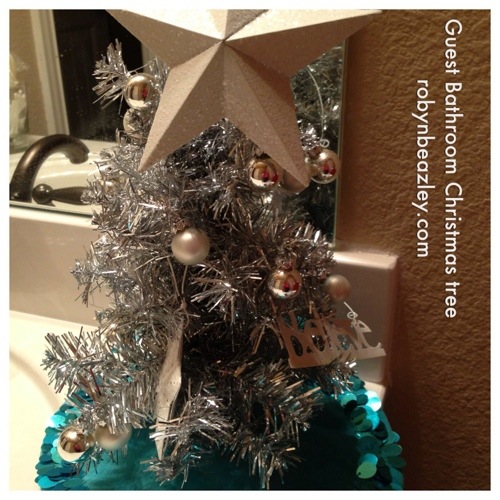 I love Christmas and do remember the reason for the season. However I still enjoy decorating for the holidays!
How did you decorate for Christmas? Do you have lots of trees also?
Thanks Elizabeth for your amazing friendship & incredible help!!
Stay Fabulous,
Robyn