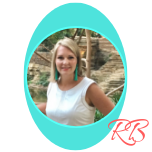 My mission is to enthusiastically lead people to discover their potential and live a more fulfilling, positive, amazing life.
Robyn Beazley
I'm a enthusiasm expert from Texas, that loves life and is full of energy! It is my passion to share my optimism with the world and help others live an amazing life!
I grew up on a cattle ranch in Alberta, Canada and love sharing my stories, tales, and life lessons. As a motivational speaker and coach to driven individuals, I am grateful to encourage others with my gift of exhortation.
I am married to an amazing man that compliments my unique personality and brings the best out of me. We have two sons that are 5 & 3. Being a mother is the most amazing gift I have ever received. I've been learning how to creative with my time as a Mom and Mompreneur and loving every minute of the journey.
In the Fall of 2010, I unveiled my first book Live an Amazing Life. The experience of self-publishing and marketing a book has been one of the most exciting and challenging experiences of my life. If you have a book inside of you (which many do), I would love to coach you through how to do it also.
Thanks for stopping by, have an amazing day!
Live Inspired,
Robyn