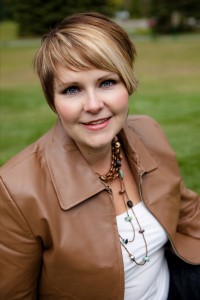 Robyn Beazley
My mission is to enthusiastically lead people to discover their potential and live a more fulfilling, positive, amazing life.
I'm a diva from Alberta, Canada that loves life and is full of energy! It is my passion to share my optimism with the world and help others live an amazing life!
I grew up on a cattle ranch and count my blessings that I was raised in the agriculture industry – it truly is a lifestyle! I have developed into the woman I am from my experiences and the opportunities that my parents and many special people in my life have gifted me with. I look forward to sharing my stories, tales, and life lessons with you.
I hope my website will make you laugh, relate, and maybe even learn something about my journey in life. I love to motivate and share my advice – take or leave it! I am an honest, confident woman that goes through life facing my challenges face on and celebrating my successes. I love sharing my passion for life with audiences as a motivational speaker and working with driven individuals as their coach.
I am married to an amazing man that compliments my unique personality and brings the best out of me. Our family expanded on February 4, 2011 when our son Braxton Dewey was born! Being a mother is the most amazing gift I have ever received. Now I'm learning how to balance being a Mom and Mompreneur and loving every minute of the journey.
In the Fall of 2010, I unveiled my first book Live an Amazing Life. The experience of self-publishing and marketing a book has been one of the most exciting and challenging experiences of my life. If you have a book inside of you (which I trust many of you do), I would love to share what I've learned with you.
I look forward to meeting you and appreciate you exploring RobynBeazley.com!
Have an amazing day!
Live Inspired,
{sig}